Omnipresent Microscopy
by QubeDot.
Always keeps your cells in focus!
A pioneering approach to microscopy
Experience a pioneering approach to microscopy. Imagine the simplicity of sharpening a pencil, applied to microscopy. Our portable digital microscopes bring the examination to your specimen and eliminates the need to transport samples. Our microscopes can be used in a variety of surroundings.
Imagination becomes reality.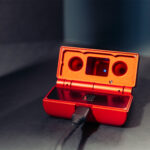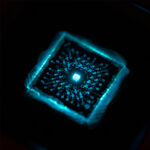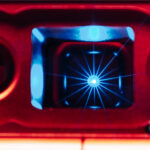 We develop and manufacture custom digital microscopes with high performance and our own μLED arrays for microstructure analysis, tailored to our customers' needs. Explore our range of brightfield, digital holography, phase contrast, and fluorescence microscopes for life sciences, biotechnology, medicine, R&D, and material science. Our microscopes prioritize user-friendly interfaces without compromising accuracy.
We deliver OEM microscopes that drive scientific advancement and technological innovation from a minimum quantity of 50 pieces per year. With our dedicated team of experts, we ensure an efficient microscope development process – according to your requirements – that brings products to market within months, not years.
Technical Specifications:
Brightfield / digital holography / phase contrast / fluorescence
Portable
Fully digital
Footprint < 15x15 cm2
Max. 1 button for all settings
Developed for your specific application
If required, image analysis and object detection
Fast and ultra-small light sources
Optimized for speed and precise control, our light engines enhance imaging and analysis, enabling efficient performance.
Extreme Miniaturization
Using the cutting-edge technologies, our microscopes combine compact and portable designs with uncompromised performance. Assembly according to clean room class 100 / ISO class 5.
Custom software development
Tailor-made software solutions improve our microscopes with seamless integration, advanced functionalities, and optimized data acquisition, analysis, and visualization.
Low power design
Our innovative engineering optimizes power consumption without compromising performance, extending battery life and reducing power requirements.
Lightweight and digital system
We prioritize portability and ease of use, enabling convenient transportation and usage in diverse surroundings while providing advanced digital capabilities for enhanced imaging and analysis.
Competitive Edge
Gain a competitive edge with our customized development of the microscopes, offering tailor- made solutions for your specific requirements.
Interested?
Interested in exploring the possibilities of our microscope solutions? Don't hesitate to contact us directly via email at hello@qubedot.com.