Experts. Passion. GaN.
Built on know-how, hands-on experience,
research and enthusiasm.
We Do
With clients from all over the world, we provide high-performance teams, 100% dedicated to process GaN, being located in the heart of Germany and equipped with the latest high-end machinery.
We assure highly
qualified, passionate
personnel.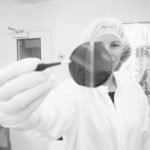 Delivery in under 1 week.

Highly specialized staff only

HiTech equipment

Located in the heart of Germany

35+ person years of development
Solutions
Foundry service. Semiconductor analysis. µLED display. µLED systems.
Technology
The technology behind our products and services.
The smallest LED light sources on the market.
Separately controllable.
Built in Germany.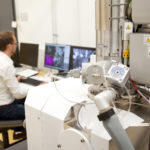 #facts
1 µm

SMALLEST GaN LED

5 days

TURNAROUND TIME

∞

USE CASES