Equipped with the latest
machinery. Located in
the heart of Germany
Size does matter – we think 50 µm is large – at least if it comes to LEDs. We are enthusiastic about GaN. We have a passion for precision. We love LEDs – the smaller the better.
QubeDot is founded in 2019 after more than seven years of preparation to take the technology of GaN-processing to the required level. Now we are ready – are you?
We are your partner
for the processing
of GaN
Our team of 10 limit­pushers drive the future now.
Team

Meet the leaders

founded in 2019, our company is led by two long-time friends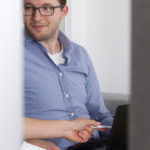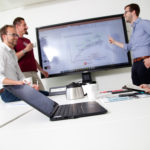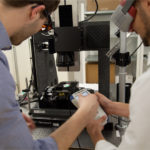 News

and insights
New housing for SMILE platform

Our µLED arrays are the key to our Structured Micro Illumination Light Engine (SMILE) platform…

[...]

QubeDots novel microscope featured in Osram InnovatiON magazine

In the last weeks representatives of the Corporate Communications at OSRAM were searching for novel and disrupting technologies in regard to LEDs. They found us

[...]

Announcement: QubeDot taking part at the 4th Brainswick Symposium 21. – 22.10.2019

Invited speakers will present the latest findings of their research.

[...]
Solutions
foundry service. technical analysis. µLED arrays. µLED systems.
Technology
The technology behind our products & solutions.